Hello Makeup Lovers or should I say "jewelry lovers"! Who wants a pair of pearl earrings for $2? All you have to do is "like" Szul on Facebook.
Go here – Facebook Special: LIKE Szul and get a Pair of Freshwater Pearl Drop Earrings for Just $2!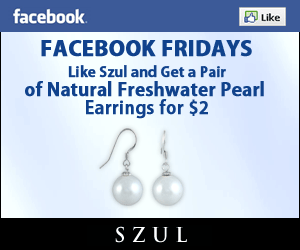 Valid thru Saturday, October 22nd while supplies last.
Happy Shopping!!!
~H